Our company offers a full range of services so that owners whose second residences are unoccupied for most of the year can leave their properties in our hands. At House Services Marbella we have extensive experience in property maintenance and management.
House Services Marbella Marbella ensures you the perfect upkeep and protection of your property or residential estate, by providing peace of mind and trust.

The safekeeping of keys, a housekeeping and cleaning service, laundry service (home pick-up and delivery) and a comprehensive garden, maintenance and project service.

Swimming pool maintenance, chlorine, saline, ozone sanitation services etc.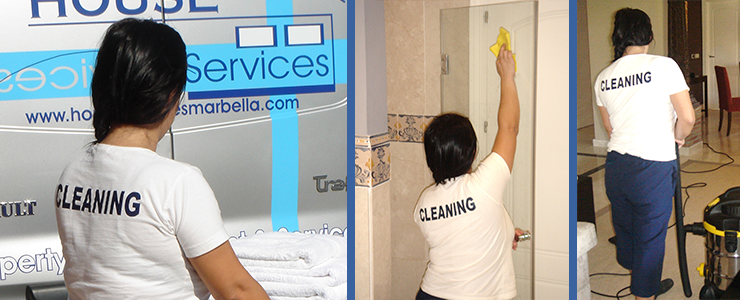 Cleaning and maintenance for properties
Cleaning for private homes
Housekeeping
Communities and companies
Window cleaning
"EXPRESS" cleaning
Cleaning of all types of floors
Floor polishing and crystallisation
Power tool cleaning of garages
Sweeping/mopping
Comprehensive gardening maintenance
Comprehensive gardening maintenance
Shared community gardens
Private gardens
Garden designs and projects
Large-scale pruning and pruning at height
"EXPRESS" work (by the hour)
Property and land clearing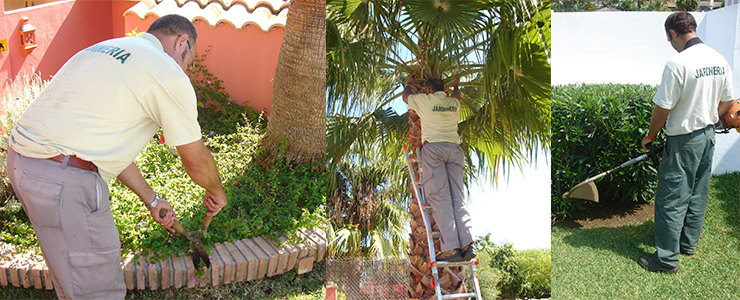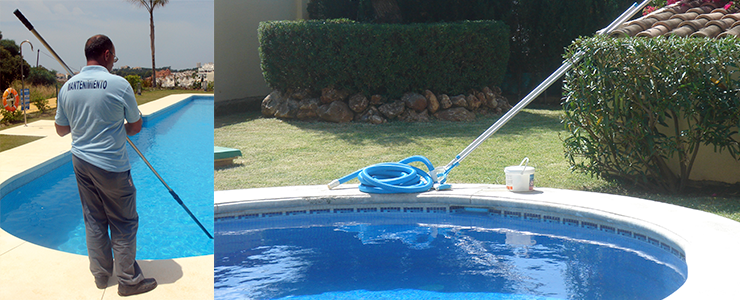 Swimming pool maintenance
Comprehensive cleaning service for swimming pools
Sale and replacement of filters
Recirculation pumps
Chemical treatment equipment and dispensers
Electric treatment
Hydrolysis
Heat exchangers
Injectors (pH and chlorine)
Boiler heat plate exchangers
Change and repair of marble
Cleaning and filling of joints with mortar
Replacement of gresite
Maintenance for communities
Our success in the maintenance of communities lies in the fact that as well as carrying out our GARDENING, SWIMMING POOL and CLEANING services, we also offer support for problem tracking and solving.
In this way we attempt to eliminate the worries of owners, the chairpersons of communities and administrators as far as possible.
Comprehensive gardening service
Swimming pool maintenance
General cleaning
Problem tracking and solving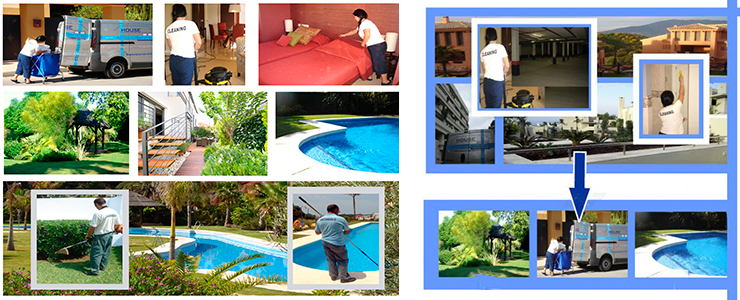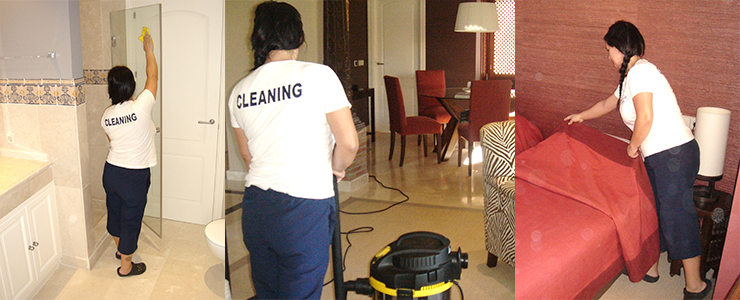 House Service Marbella  offers you a 24-month guarantee, which expressly states that if the client is not satisfied for any reason with the services provided by the allocated person, or if this person voluntarily abandons his/her post, the company guarantees to replace him/her with another person with the same professional profile, under the same conditions as the previous person and at no additional cost whatsoever.
The replacement of personnel due to the illness of the hired employee or during periods when he/she is on official holidays is also covered.
Contracting:
Permanent; sleeping in the property, with one and a half days off weekly
Part time; during the day without sleeping in the property
Nights
Weekends
By the hour
Preliminary costs: Movement of soil, preparation and improvement of soil, levelling of land.
Construction.
We include all the required works and installations. Decorative garden elements etc.
Plants.
Purchasing costs, such as the cost of sowing and planting.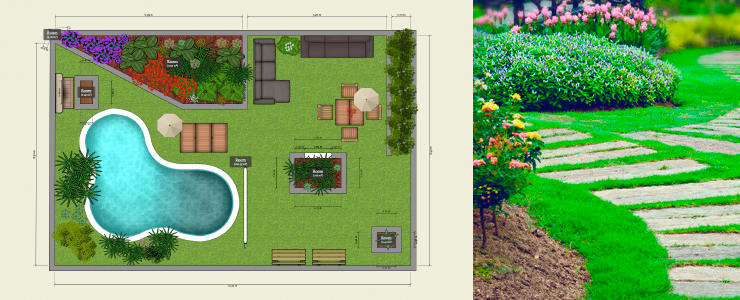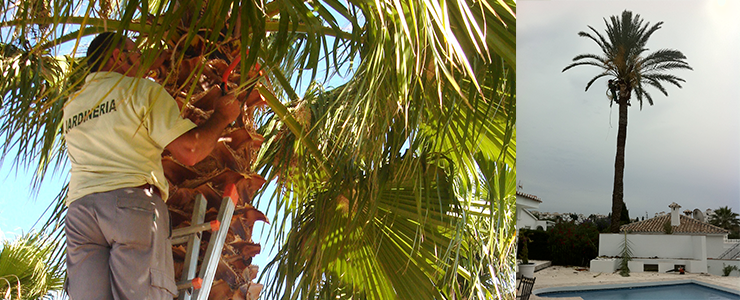 Pruning of Washingtonia & Canarian palm trees
We carry out all types of pruning at height, vegetation clearing, we process permits and offer treatments and prevention against red palm weevils.
Pruning at height
Vegetation clearing
Permit processing
Treatment and prevention against red palm weevils
Rental and sale of plants
Rental and sale of plants
Rental service (offices, events, trade fairs etc.)
Urban, inside and outside terraces. Palm trees, fruit trees etc.
Plant pots and dishes (glazed clay etc.)
Plants help to renew the air in buildings, reduce noise, create more pleasant surroundings and improve the appearance of your home or business.
Rental service for offices, events, trade fairs etc. (48-hour delivery service.)
Rental of plant pots and dishes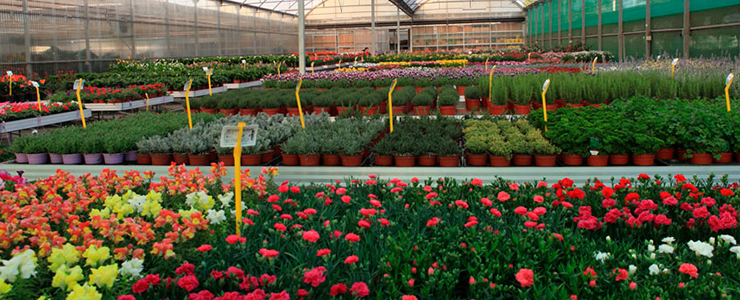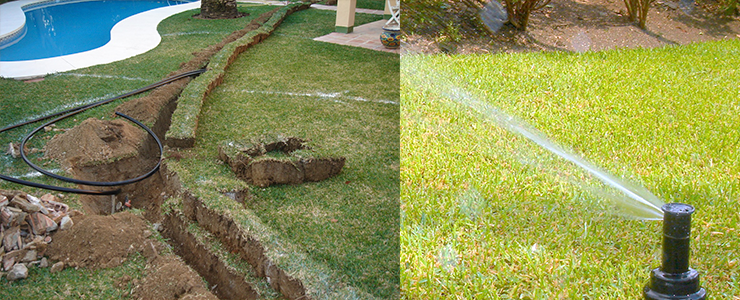 Installation of maintenance of automatic watering systems
Installation of diffuser sprinklers and drop systems
Micro-sprinkler exudation tapes
Underground irrigation; we save you time and money as the water is distributed uniformly.
Watering at night or at dawn.
Installation of diffuser sprinklers
Drop systems, micro-sprinkler exudation tapes
Underground irrigation
Natural fertilisers, vegetal soil, topsoils, gravel, cubic metre sacks, substrates, fertilisers etc.
Fertilisers
Vegetal soils
Special lawn topsoils and gravel
Substrates and fertilisers